The spectacular journey of Peyush Bhatia, a certified life-coach who is empowering people &transforming lives
With escalating competition and mounting expectations within personal and professional space, stress and anxieties have become an integral part of human emotions. People, as an outcome, are dealing with heightened cases of physical and mental health issues, relationship problems and challenges in their careerpath. Peyush Bhatiais addressing these challenges through organic, self-transformation techniques and enabling thousands of her clients to live better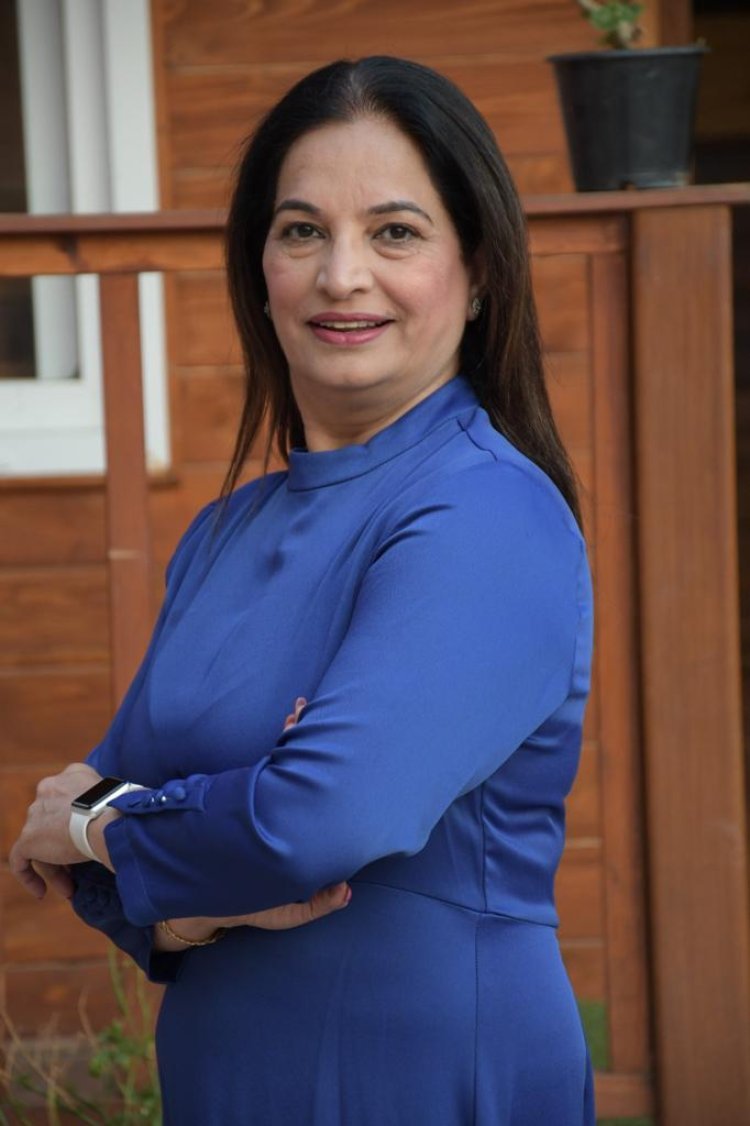 Problems can be looked at in two ways- you can see the problem or you can look for solutions. Peyush chose the latter. Her journey started with dealing with her own fears, insecurities and relationship problems which took her on a quest to seek solutions and become the master of her own reality.
Being an engineer, she took a logical approach to spirituality and incredibly blended it with science to get answers to the most profound questions of her life. Her quest led her to master one subject after the other, each enlightening her on the dynamics of human mind, emotions and the Universe. In a few years, she had finished exploring most of what was required to create a perfect life. Soon after, she decided to use her learnings for the greater good and started helping people around her to realize their power and reclaim their lives.
Today, more than a decade later, Peyush is using her knowledge and expertise to empowerher clientsto achieve breakthrough results in every sphere of life.She is a Certified Life Coach, Business Coach, Therapist, NLP Practitioner, Arhatic Yogi and Energy Healer. People from all walks of life and all age-groups trust her for helping them on a physical, emotional, mental and spiritual level. She has been acclaimed for her work by many including Financial Times, Times of India, Medium, Thrive Global, Yahoo. Her story and work has appeared on leading media channels suchas CNBC, Disha TV, ET Swadesh. Her book on 'Life beyond fears' is also making a significant impact in supporting her readers to rise above their fears and live a life of possibilities.
On the work front, Peyush helps people to deal with their personal and professional obstacles. Her areas of expertise include reprogramming of the subconscious, chakra balancing, mental, emotional and physical healing, resolving of inner conflicts, and manifesting abundance in every form, among others. Over the past, she has worked with people struggling with health, relationship, parenting, addiction, money, manifestation, anxieties, depression, stress, negative emotions, and more. Peyush also has an extraordinary track record of healing and weaning her ailing clients from medicines in just a few sessions, enabling them to lead a physically fit and active life.
Her journey as a life coach started with one-on-one coaching sessions with her clients. They describe it as an uninterrupted and personalized discussion during which they feel absolutely safe to share their deepest fears and concerns. One of Peyush's favourite, these sessions yield positive results within a remarkably low timeframe.
Following the overwhelming response to these sessions, Peyush decided to move one step up and address the difficulties faced by professionals in a corporate set-up. Corporate training and seminars for employees performing various roles across the organizational hierarchy thus became a popular vertical in her bouquet of offerings.
On a mission to touch and transform as many lives as possible, Peyush craved to develop a tool for holistic well-being that could work wonders on all areas of life, all at once. This inspired the genesis of her much-awaited retreats, conducted in the lap of nature with the objective of helping people break the monotony of their daily lives and look inwards. Participants indulge in diverse holistic-wellness activities and experiential workshops that help them to detox, rejuvenate, build a positive mindset, mend relationships, balance their emotions, and manifest a life of their dreams. There are four levels to the retreat and participants may choose from them depending upon their current state of consciousness.
Peyush's latest venture and her deepest passion came to life in 2019 – The Life of Joy School of Self-transformation. Since long, Peyush wanted to build an institution that could impart her lifetime of learnings as a life coach in one course at a single place.The school offers a 15 months course that captures all facets of life coaching to anyone who is facing challenges and wants to reclaim their power. Successful participants are certified as a life coach, business coach and healer after the completion of the course and are handheld to kick-start their journey as a professional coach.
Peyush has high expectations that her collective efforts will drive a revolution in the holistic wellness space and encourage an increasing number of people to live a life filled with infinite joy and abundance.