Youtuber Pulkit Vamp gifts Husky puppy to Punjabi singer Prem Dhillon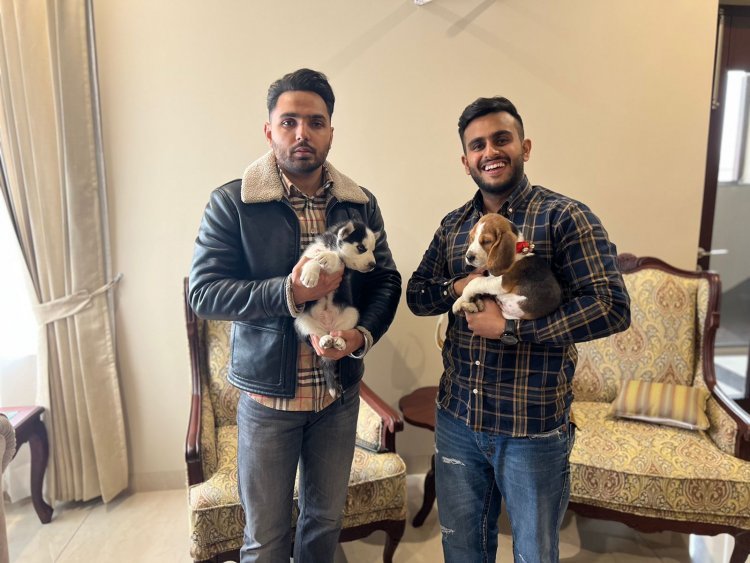 Chandigarh:
The notable Youtuber and dog lover Pulkit Vamp recently gifted a Husky pup to the Punjabi singer Prem Dhillon and kick started his own dog products brand namely 'Canophilia'.
Sharing the details, Pulkit said he visited Prem Dhillon at his residence near Beas in Punjab. "Dhillon loves dogs as much as I love. He is already having a beagle dog named Gucci. I am happy that I got a chance to meet such a great singer and inspiration for many."
He further said, "We gifted him a white and black Husky pup and a kit of Canophilia, my newly launched dog products venture. The kit included best quality products, paw cream, multi vitamins, dry shampoo etc."
The Youtuber also gifted cute pups to a number of big celebrities and Punjabi artists, such as Sonu Sood and Neha Kakkar etc.
The Youtube channel of Pulkit is based on promoting animal love and care as his brand 'CANOPHILIA' also means "love of dog". His content is focused on surprising different celebrities and not to forget he surprises his subscribers as well. He also push people to adopt abandoned animals and Indie dogs.