The fastest growing network of the startup ecosystem - Connectclub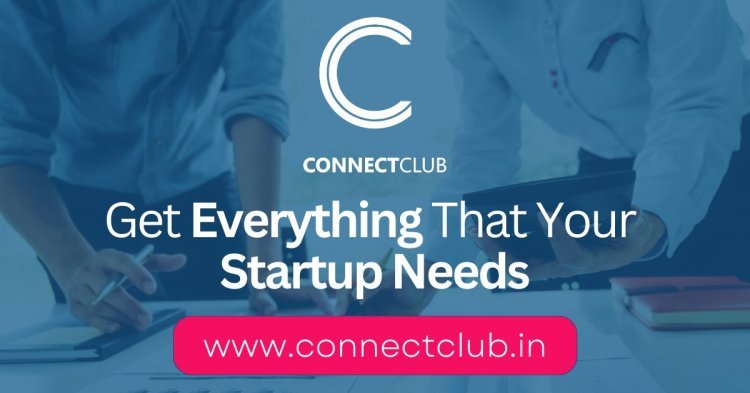 We are in a very hi-tech dynamically evolving world, which demands an entirely different start-up fever to sustain. No matter how brilliant one's mind is or his strategy, if he is playing solo then he is bound to lose to a team. The product that wins at the end is the one that actually builds a bridge for the customers to the future, not the one that only aspires for the giant leap.
Here comes the need to mention the name of the Fastest growing network of the startup ecosystem - Connectclub. It offers a startup kit through which startups get a benefit of up to Rs 4 crores that too without diluting their equity.
The founder and brain behind Connectclub - Nikhil Srivastava has always envisioned building something unique and impactful. He is driven by the passion to never start a company to just make money but lay the foundation to make an epochal difference altogether. His brainchild Connectclub reflects his vision and lays out the platform for the largest Social network for the startup ecosystem. The platform went live in Feb 2022, and since then they have organically gained over 15,000 users from over 60 countries.
Connectclub currently has more than 1,500 investors on its platform. Nikhil started his entrepreneurial adventure when he was in class 10th. Since he had always wanted to have his startup, coming from a service-class household, it was a far-fetched dream. He was unable to build it up due to numerous factors prevailing around the time then. He always had a hard time getting the right contacts due to a lack of networking. Because there was none to connect with who could have been the north star of his endeavors, it was a really difficult time. It was quite impossible to acquire funding or mentors to guide him to develop his startup.
People around the globe have fantastic innovative ideas but are unable to turn them into reality since connecting and networking with investors, incubators, and VCs from tier 1 cities is extremely tough. After addressing these concerns with his entrepreneurial aunt, he could explore more on his ideas. She is a renowned startup mentor with 20 years of experience, acknowledging that during her journey in the entrepreneurship ecosystem she had met many entrepreneurs who had great ideas but were unable to succeed due to a lack of connections with the right people in the startup ecosystem.
Companies that invest more in digital transformation outperform their peers over a very short period. These are eventually those names that we hear later and are more prepared for anything. They are better able to digitize new channels, to build a bigger user base existing regardless of the industry. Connectclub is one live example of how it is bridging the gaps and solidifying networking amongst like-minded people who want to build for the future.
So that's how his journey to establish Connectclub began in the first place. The platform started in 2019 when he was enrolled in the second year of his college and the label officially went live in Feb 2022.
What makes the label different is:
Connectclub is a social networking site for the startup ecosystem.
Its main agenda is to bring Investors, startups, incubators, VCs, and accelerators present across the globe closer to each other.
On Connectclub, like-minded people from the startup ecosystem can connect, share their thoughts, post, and even conduct live calls and online pitches on the platform itself.
The company stands out in the competition as they have recently introduced a founder's pack through which startup founders can get a benefit up to Rs 4 crores. Along with the offer of a proprietary algorithm through which everyone out there can connect with like-minded people in the startup ecosystem. Founder's pack-https://connectclub.in/founder-pack
So, without much delay join Connectclub today using the following link:
Website: https://connectclub.in/