Renowned Self-Help Author and Meditation Expert, Sheetal Sisodiya Inspires Thousands with "Get Up Once More".
Celebrated Mindset Strategist and Manifestation Coach Leaves Indelible Mark on Over 25,000 Lives through Workshops and Seminars.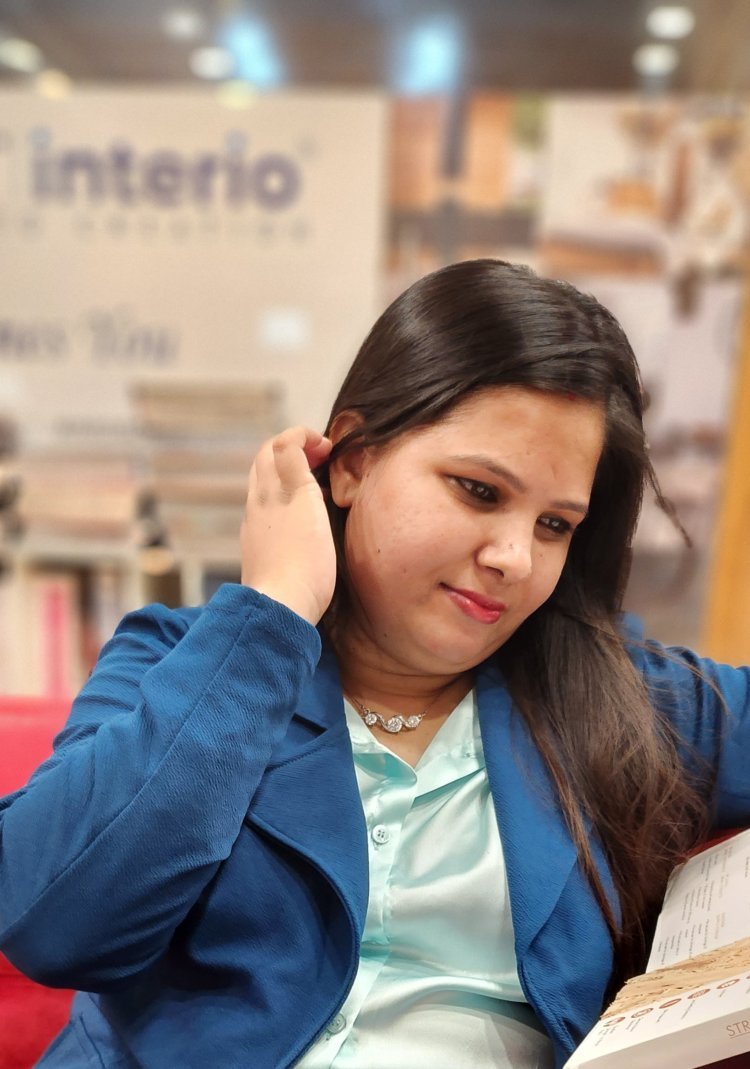 In a world seeking solace, motivation, and personal growth, one individual has risen above the fray to become a beacon of inspiration. Sheetal Sisodiya, an accomplished author of the self-help book "Get Up Once More," is not only a prolific writer but also a Meditation Trainer, Manifestation Coach, and Mindset Strategist with a decade of experience. Her unwavering commitment to transforming lives has touched the hearts of over 25,000 people through workshops and seminars.
With an innate ability to understand the human psyche, Sheetal Sisodiya has carved a niche for herself in the field of self-help and personal development. Her book, "Get Up Once More," serves as a guiding light for individuals looking to overcome life's challenges and embrace personal growth with open arms. The book has garnered rave reviews for its practical wisdom and actionable advice.
Book link - https://www.amazon.in/Get-Up-Once-More-Blueprint/dp/9354726267
As a Meditation Trainer, Sheetal Sisdiya has helped countless individuals find inner peace and balance in their lives. Through guided meditation sessions, she has unlocked the secrets of mindfulness, enabling their clients to navigate the chaotic world with poise and tranquility.
But Sheetal's impact extends far beyond meditation. As a Manifestation Coach, she has empowered people to manifest their dreams and desires with unparalleled precision. Her coaching methods have been instrumental in turning aspirations into reality, leaving a trail of success stories in their wake.
One of Sheetal's defining characteristics is her role as a Mindset Strategist. She understands that true transformation begins in the mind. Through a combination of practical exercises and insightful guidance, Sheetal has helped individuals shatter limiting beliefs and cultivate a winning mindset that paves the way for success.
Over the past decade, she has conducted numerous workshops and seminars, attracting participants from all walks of life. These events have become a platform for personal growth, where attendees leave with renewed vigor and a renewed sense of purpose.
Sheetal's dedication to her craft and unwavering commitment to improving the lives of others have earned her a well-deserved reputation as a transformative figure in the self-help and personal development arena. Her work has not only touched individual lives but has also created a ripple effect of positivity in communities far and wide.
In an era where self-help is more important than ever, Sheetal stands as a testament to the power of resilience, mindfulness, and personal growth. With "Get Up Once More" as a guiding mantra, she continues to inspire, uplift, and transform lives, proving that with the right mindset and determination, one can conquer any obstacle and achieve their dreams.
Instagram link - https://www.instagram.com/author_sheetalsisodiya
Sheetal's journey is far from over, and her story is a testament to the potential for greatness within each of us. As she continues to impact lives and empower individuals, the world eagerly awaits the next chapter in her inspiring narrative.