Shirin Tuli, A Model and Fashion Influencer Charts A Success Story For Herself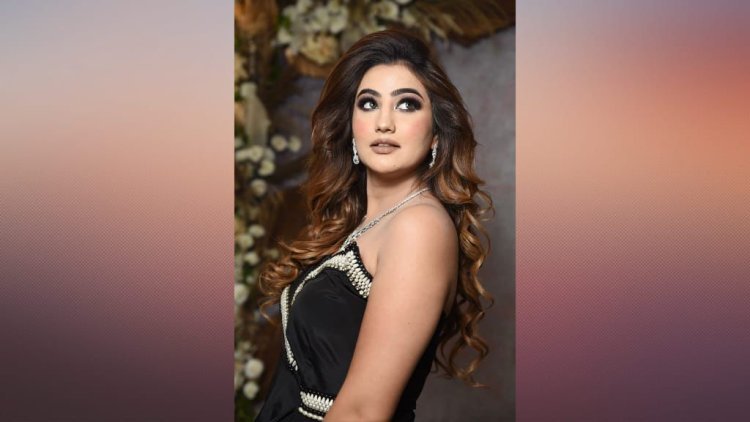 Several talented beings working across different industries of the world have gone ahead in making it huge in their careers, but not all have gone ahead in creating an impactful journey capable of inspiring many others globally. Only a few rare gems stand distinctive from the crowd and make a unique name for them in all that they ever choose to lay their hands on. Shirin Tuli,from Delhi, India made it.

We all have seen Shirin Tuli On Our Phone Screens In her videos. She made us at times. Behind this glamorous face is a story of a young girl, Shirin Tuli is a 25-years old girl, and her roots are in Delhi.

Since her teenage years, Shirin Tuli has been fascinated by beauty, trends and cameras. She always was keen to be a model . She loves to flaunt herself in front of the camera so someone recommended her to be a makeup artist and then she started working with makeup artists.

Shirin started making modeling and makeup videos and uploading them to a few social media platforms. When she started her career as an influencer initially she was not getting that much of a response from her audience. But she didn't lose hope, and worked hard and she was calm. And the day when her first video went viral, she started getting responses from her audience. Soon she became a common face and caught the eye of people. She worked with a few top makeup artists and decided to make it a full time job.

The popularity gained them some serious fame which led to some big deals in the bag.Soon she realised the potential of social media platforms and shifted her focus to Instagram since the Introduction Of Instagram Reels , as per Shirin , This is where she can bring Justice to her potential . Now a common face and a very popular creator in the industry never ever give any hint to the audience about the tough times she had been through.

Being a girl with no backing , experience , financial Security and with a lot of responsibilities and dreams turned out to be this Strong only because of her determination and her willingness to change her destiny and she got "POPULAR WOMEN SAVVY AWARD" and got featured in "Taare Zameen Par Magazine".

She indeed is an Inspiration To a lot of girls with big dreams who want to do it on their own. We wish to see her achieving all that she deserves.

And to be successful, social media doesn't need any godfathers. Only One formula helps "social media as a profession" Shirin used this to channelize her energy to grow as an influencer on selected platforms, which paid her back in terms of fame, money, and collaboration.
She also added that sometimes we spend all our energy in making content and the rewards are not as great as thought, but that's part of the process.

"Keep exploring the craft and one fine day you strike a chord with the audience". she affirmed
She suggests budding and up-and-comers in the industry to do the same to stay consistent in their journey of creating incredible and refreshing content, be it in any niche, ensuring they are impacting people's mindsets for the better and standing distinctive for what they offer through their content and what they are as digital creators.

Do follow her on Instagram and keep supporting her -
https://instagram.com/shirin_tuli?igshid=YmMyMTA2M2Y=