Hair Transplant - How does a safe and protocol-based hair transplant look like?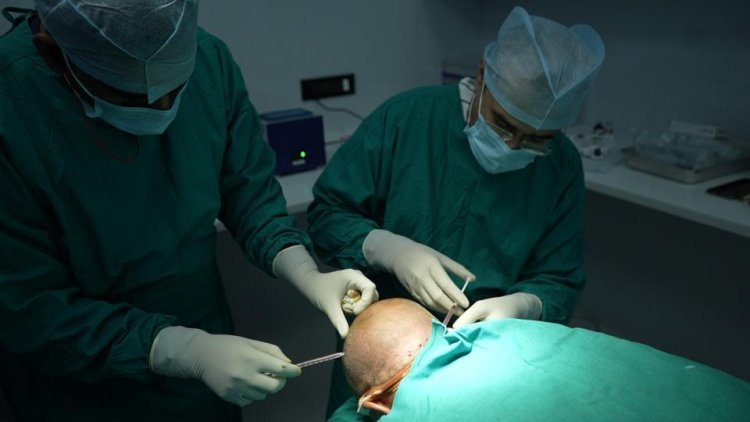 A hair transplant is a surgery to restore natural hair loss and promote hair growth. It consists of several steps including the initial procedure, post-operative care, scar management after surgery, and rehabilitative steps until a patient's natural hair has grown back. A safe hair transplant procedure is a process that is protocol based and involves a series of steps. The procedure is lined with a complete discussion of the patient's desired objectives and necessary protocols that will provide the best results for the patient, keeping in mind his/her safety.
Recently, an incident involving Athar Rasheed has come under immediate scrutiny hair transplant surgery resulted in his death. The story has gone viral on the internet, bringing into question the ethics of how hair transplants are performed in the country and how they could be threatening the lives of the patients involved.
On 20th September 2022, the Ethics & Medical Registration Board under the National Medical Commission released an advisory regarding aesthetic surgeries and hair transplants in the country. With the current situation, it is pertinent that this guideline is followed stringently. Below is an attempt at explaining these points in a thoroughly detailed manner. A patient must follow these guidelines before getting their hair transplant done -
A patient must choose a hair transplant physician/surgeon that has the most advanced training, with specific qualifications and experience in the desired procedure. This contributes significantly to the patient's safety and satisfaction as they can judge more accurately the physician's skill, judgment, and professionalism.
If a patient is getting a hair transplant done and the hospital has been chosen by his/her physician, then the patient must be made aware of the place where such a procedure will be performed. Doctors always must make sure that their patients know about the place where such procedures are going to be performed. A patient should never enter any OT facility without having been made aware of the proper protocols for the treatment of any postoperative complications.
There are several complications one may encounter after undergoing a hair transplant. These complications may vary depending on how the surgery was performed. RMPs should be aware of complications in the post-operative period and have the skills to avert them. Every registered medical practitioner should be aware of these complications and be trained in the required skills for the prevention and management of these complications. Patients must be aware that the complications are avoidable and can be minimized by proper surgical technique and wound care.
It is important to note that hair transplants require special skills and extensive training. They should be performed by well-experienced, qualified professionals. The infrastructure should have the necessary arrangements in place to handle any complications which could arise. Anyone seeking to offer aesthetic procedures should be adequately trained and licensed to do so. Unqualified providers may not diagnose or treat safely and competently, putting their patients at risk.
It is essential that before any untrained person attempts to perform aesthetic surgery, they must have undergone a surgical apprenticeship that covers both theory and practice with some of the most experienced surgeons. Several misconceptions exist regarding assistants and technicians who perform hair transplants and aesthetic surgeries. It needs to be ensured that they are not allowed to provide care without appropriate training and credentials. Some people do not realize that hair transplant is a highly technical field that requires specialized training to effectively complete cosmetic procedures.
It is important to understand that a treating physician is responsible for the safety of your patient and coworkers alike. You must employ a variety of techniques and equipment during your surgical procedure. In today's world, healthcare practitioners must not only provide the best possible care for their patients but also use adequate disinfection procedures to assure sterile environments. With proper training and exposure, individuals can assist with procedures such as hair transplants and aesthetic procedures.
Purple Heron Hospital is an advanced, accredited healthcare center for all hair transplant procedures followed by highly qualified, experienced doctors and surgeons. The team at Purple heron is made up of specialists in all areas of the hair transplant procedure and follows all the specialized protocols for each procedure.
Their goal is to deliver a transformative experience to patients through excellent medical care, surgical excellence, and a commitment to transparent communication. The best cosmetic and extensive hair restoration surgeries are performed by surgeons at Purple Heron, which also uses state-of-the-art facilities backed by unprecedented technology and equipment.
To reach out to the group of hospitals,
+91-9090757585