Every vote given to Kejriwal will lay foundation for peaceful and prosperous Punjab: Raghav Chadha
Said, weak Congress government is the reason of sacrilege incidents and bomb blasts in Punjab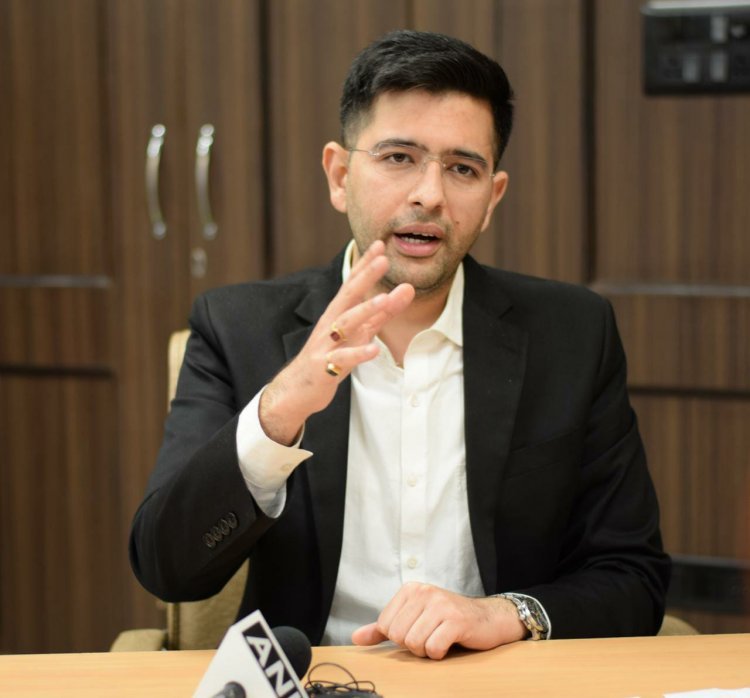 Every time before elections, there are attempts to disturb Punjab's atmosphere: Raghav Chadha
Punjab needs a government that will protect its peace and brotherhood; only Aam Aadmi Party can give Punjab a strong and stable government
Chandigarh, January 7, Raghav Chadha, Aam Aadmi Party's (AAP) co-in-charge of Punjab affairs, while addressing the people of Punjab said that Punjab is land of Gurus and the ill-intentioned people who are trying to disturb the peace here, should know that Punjabis are connected through hearts. Chadha said that every time before the elections, there are some people who try to disturb the atmosphere of Punjab so that they can take political advantage by creating fear and panic among people.
In a statement issued from the party headquarters on Friday, Raghav Chadha said that right before the elections in 2017 too, there were incidents of sacrilege and bomb blasts. But the Congress government failed to punish the culprits behind the incidents of sacrilege, bomb blasts and shooting. So, this time to create atmosphere of fear and panic again, anti-Punjab forces are carrying out the incidents of sacrilege of religious scriptures and bomb blasts. There was a sacrilege attempt at Sri Harmandir Sahib, a bomb blast at Ludhiana in broad daylight and now there were lapses in the security of the Prime Minister.
Chadha said that Punjab is the land of Gurus. The people of Punjab are peace loving. Communal peace and brotherhood is the beauty of this state. But, now that the elections are approaching some anti-Punjab forces are trying to disturb the peace and brotherhood of Punjab. He said that at such times Punjab needs a strong government that'll provide the security to the people of Punjab. But the current Congress government is failing at it because they (Congressmen) are busy fighting among themselves and people of Punjab are bearing the burnt. Now Punjab wants to get rid of corruption, loot and bloodshed.
Raghav Chadha claimed that only Arvind Kejriwal's Aam Aadmi Party can give a stable, honest and strong government to Punjab. Appealing to the people of Punjab Chadha said, "Every vote given to Arvind Kejriwal will lay a foundation for peaceful, secure and prosperous Punjab. Let us together bring a change and form a government with clear intentions to make Punjab peaceful and prosperous again."