Coworking Spaces Increase the Productivity: Sunil and Sandeep show the way
As the technology of the world is evolving, new innovations are capturing the market making the life of people tranquil. There was a time when starting a new business used to cost huge amount for investment depending upon the business profile which included a major expenditure on infrastructure. This became a challenge for small businesses as they had to run on feasibility.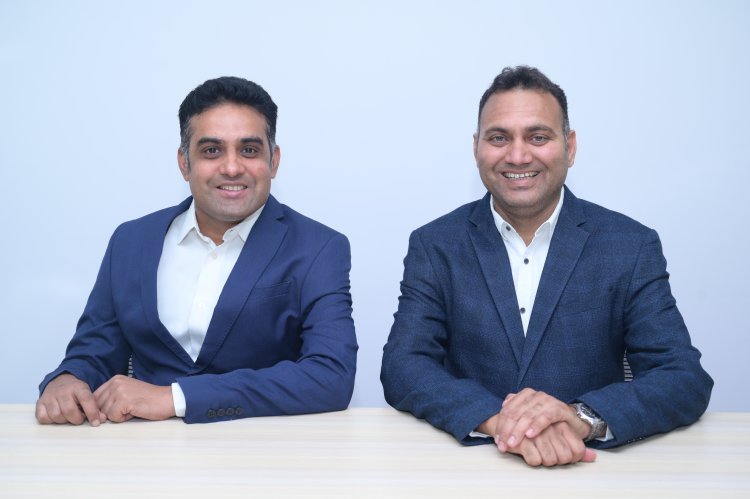 The revolution entered with the culture of co working place where people sit and work without any disturbance. This is the place where they experience the office-like atmosphere and hence witness improved productivity. Meanwhile the employers also save huge amount which can be spent to add value to the business.
But how do these coworking space businesses work? Who offers the best coworking spaces? Are you looking for co-working experience?
Aarna coworking & business hub is an answer for all these questions. Started by Sunil Yadav and Sandeep Toshniwal in 2018, Aarna is the leading coworking space inJaipur. They are now a talk of the town and are the first choice for startups and businesses who choose to work in coworking spaces. For a thought in their minds to start something new Sunil & Sandeep came up with the idea of providing platform to people who look forward to set up their businesses. They sensed the opportunity in the sector and had vision to excel in providing the best facilities for start-ups.
This resulted in starting a new coworking space in Jaipur. It was 2018, The startup industry was booming throughout the country. Young entrepreneurs were engrossed in starting new businesses, it was stretched to Jaipur too. But every business and start-up doesn't have the sophisticated offices and infrastructure to provide it to their employees. So, the partners decided to provide the best facilities like adequate spaces for work, office cabins and halls for meeting, high speed internet, power backup, A-class furniture, tea/coffee, virtual office set up and many other facilities.
Initially they started with one center which could accommodate 32 people. Soon people started using the coworking spaces regularly. Word of mouth marketing help them grow manifold. Moreover, their exceptional dedicated management and hospitality made people appreciate and provide further references. This made them come up with new branches and seating capacities in every corner of the city.
It's been more than 4 years now, Aarna coworking and business hub have place of business all over the city and have 11 centers, more than 67 clients are using their services. 700+ employees visit the centers to work for themselves.
Aarna is committed to serve the freelancers, startups, entrepreneurs with more than their expectation, safe and reliable spaces are their attraction. Professional and conducive environment for everyone, flexible prices for their clients makes them their top choice.
Revenue generation is a sure thing in this business. When you provide good service to the clients, new avenues are open. Reliability on pricing and services for every client is the priority, and is inevitable..
Related links:
Website: www.aarnacowork.com
Facebook: Aarna Coworking & Business Hub
Instagram: coworking_aarna