Simran batra : The Multifaceted Couturier with A Heart of Psychology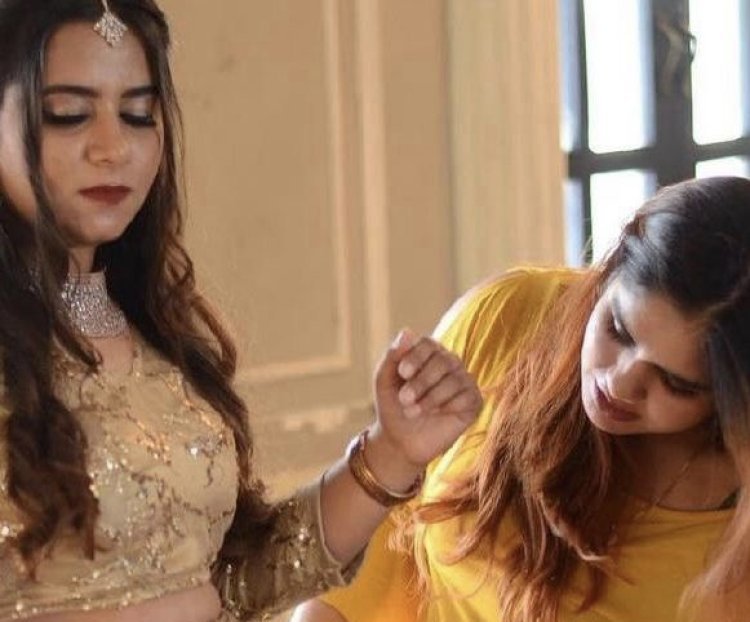 Simran batra
A REMARKABLE JOURNEY OF ENTREPRENEURSHIP
AND PHILANTHROPY AT JUST 25
In the world of fashion and psychology, the name Simran Batra is gaining prominence at a remarkable pace. At the young age of 25, Simran has carved out a unique niche for herself, blending her educational background in psychology with a thriving couture business and a commitment to education and mental well-being. Over the course of eight years, she has created over 10,000 dresses, offered boutique management classes to over 1000 students pan India, and provided free psychological consultations. Let's take a closer look at the extraordinary journey of this talented and compassionate young entrepreneur.
THE COUTURIER EXTRAORDINAIRE
Simran's foray into the world of fashion was nothing short of unconventional. Armed with a psychology degree, she ventured into couture with a creative vision that seamlessly blended psychology and fashion. Her unique approach to design, one that considers not just style but also budgets and preferences, quickly set her apart.
CUSTOMER CENTRIC APPROACH
What distinguishes Simran Batra is her unwavering commitment to her clients. She firmly believes that fashion should be inclusive, regardless of one's financial means. Simran has tailored over 10,000 dresses to cater to the unique tastes and budgets of her clientele. This dedication has earned her not only a loyal following but also a stellar reputation within the fashion industry.
BOUTIQUE MANAGEMENT MENTOR
Simran's passion for fashion education extends beyond the drawing board. Recognizing the demand for skilled professionals in the fashion industry, she initiated boutique management classes. These courses have empowered over 1000 students across India, equipping them with the knowledge and skills needed for success in the world of fashion entrepreneurship.
THE PSYCHOLOGY CONNECTION
Despite her burgeoning success in the fashion world, Simran has never lost touch with her psychology roots. She is a staunch advocate for mental health and well-being. Simran extends her generosity by providing free consultations to those in need. Her dual roles as a psychologist and a couturier have allowed her to make a significant impact on the lives of many.
CONCLUSION
Simran Batra's journey is an embodiment of passion, dedication, and the desire to give back to society. At the young age of 25, she has already achieved remarkable success as a couturier and a boutique management educator while continuing to support mental well-being through her psychology consultations. Simran's story is a beacon of inspiration, illustrating how determination and a generous spirit can create a profound impact in the realms of both fashion and psychology. As she continues to evolve, Simran Batra's influence on the fashion and psychology worlds is poised to grow even further.
FOR MORE DETAILS
https://instagram.com/we_sewsexy?igshid=MzRlODBiNWFlZA==
https://instagram.com/psychologywithsimran?igshid=MzRlODBiNWFlZA==