"Photography isn't just a profession" - Blessmon Samuel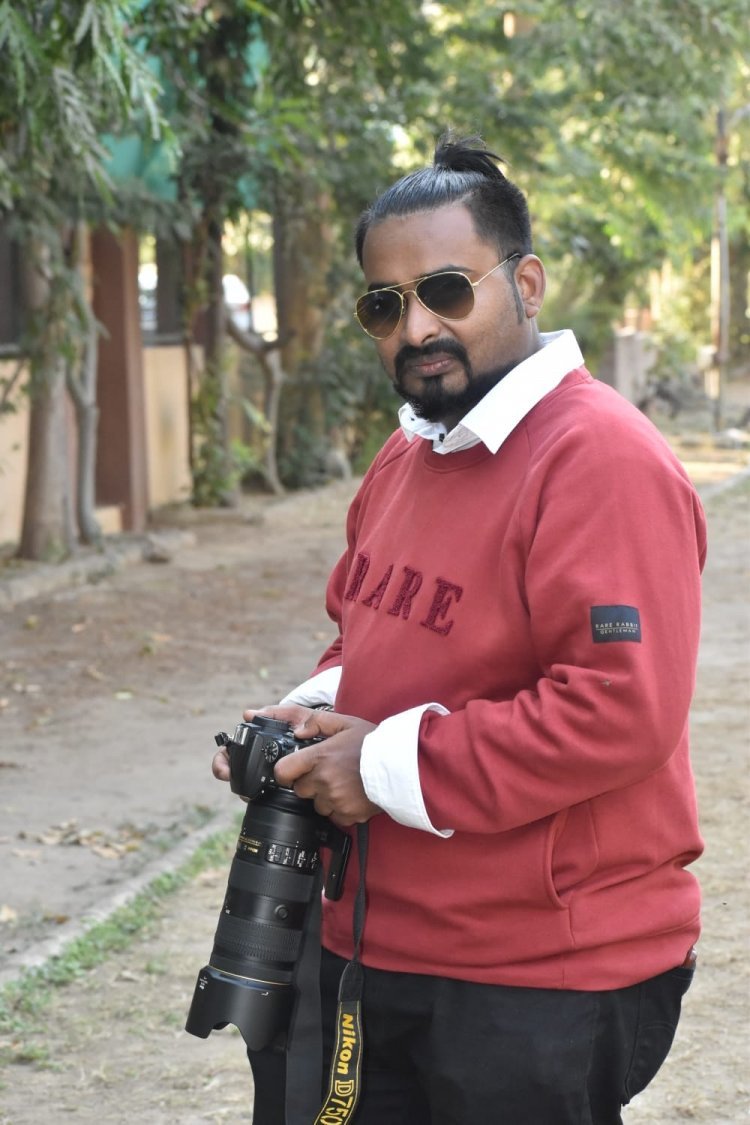 "Photography isn't just a profession" - Blessmon Samuel
Time and tide do not wait for anyone, and time has an unrivalled ability to create memories that can be cherished for a lifetime. There are times in our lives when we wish we could turn back the clock and stay in that moment forever. But time never stops, the course of life moves and one day, when one becomes old, captured photos and videos of one throughout their life possess the ability to bring a broad smile that spreads wide across the old man's cheeks and take him on a nostalgic trip. Photography is never a work or a job profile, it is a craft that freezes the time and holds the moments and takes a person down the memory lane. Blessmon Samuel is one such creative and versatile photographer who is making waves in the field of photography by bringing meaning and essence to the craft. Blessmon Samuel is the first photographer to promote plus size female models in the modelling and fashion industry.
Blessmon Samuel hails from Ahmedabad and has been doing great in the photography industry by clicking the celebrities of Bollywood and covering magnificent events that make great noise. He also works with top Indian brands to design their brochures, hoardings, social media marketing, and promotions. He had his own share of hardships and setbacks to attain this name, fame, and recognition. Blessmon Samuel often claims that people only tend to see the creative and aesthetic side of photography, but photographers are consistently running a race and are struggling to cross those obstacles. The sales and the prices, increased studios and photographers, and unsteadiness in the community are blurring the clear vision and insights of photographers.
Every man is born to justify something and make a difference in the existing truths that rule the world. Gradually, Blessmon Samuel has found the purpose of his life and that esteemed purpose is now bringing smiles to many faces and filling many hearts with gratitude. Blessmon Samuel is the one who incepted the unconventional idea of promoting plus-size models in the glamour and modelling industry. Most of the big names in the modelling industry see with a lens that has a perspective that does not encourage plus size models to pursue a career in fashion. That stereotypical impression moved Blessmon Samuel, and from that instant, Samuel was determined to try in every possible way to glorify plus size models. Samuel is devoting his time to empowering women and even conducts seminars, social media campaigns, and awareness programmes that speak about the nation's finest females who set an example to all the women of the nation.
Blessmon Samuel's genuine ideas and flawless work brought him a lot of recognition and honourable awards, such as the Best Fashion Brand Photographer at the Dada Saheb Phalke Icon Films Awards for the years 2020-21 in Mumbai, and as Best Brand Photographer at the Darshinik Mumbai Press Media Awards, Hunur Ratna Awards, Unite Awards, FNX Lifestyle Awards, and Rajneeti ki Paathshala Awards for the year 2021, and at the Chatrapati Shivaji Maharaj Samman Awards in 2022. Samuel's attempt to glorify plus size models got him appreciation from many NGOs and private organisations.
When asked about his interest in photography, Blessmon Samuel claims that he sees photography as a medium to motivate human thinking, which inspires people to rethink, reexamine, and look deep into an idea. Blessmon Samuel's true wish is to discover and explore himself every time he clicks a picture and with every thought that runs behind clicking a picture.