Enhancing Customer Experience: The Journey of Sarvesh Kapoor and Piyush Gadhire on Extended warranty for Consumer Durables & Digital Device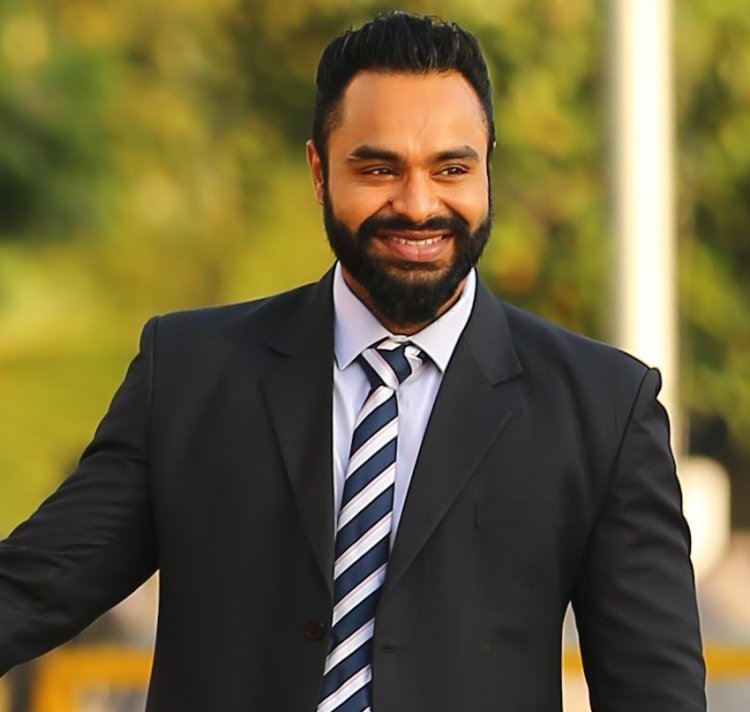 In the fast-paced world of digital technology, ensuring that our devices are protected and functional is paramount. Sarvesh Kapoor and Piyush Gadhire, visionaries in the tech industry, recognized this need and established a groundbreaking venture that revolutionized the way we safeguard our consumer durable and digital gadgets. With a focus on extended warranty and accidental damage coverage, along with AMC (Annual Maintanence for AC/Water purifier) their company has swiftly become a beacon of trust and reliability for consumers across Maharashtra, Gujarat, Kerala, Calcutta, and APTG.
Karthik Kumar, Industry Veteran, Drives Growth as Sr VP of Sales at OneClickSupport
Meet Karthik Kumar, a seasoned professional with 20+ years in consumer durables, boasting an impressive career with renowned companies such as Croma, LG, Eureka Forbes, and Onsitego. Currently serving as the Senior Vice President of Sales & Energetic Business Development at OneClickSupport, Karthik brings a wealth of expertise to the table. His extensive experience in the industry, coupled with leadership roles in sales and business development, positions him as a valuable asset. Karthik's strategic vision and dynamic approach contribute significantly to OneClickSupport's growth, aligning seamlessly with the company's commitment to excellence and innovation in the tech support landscape.
Introducing Ratish Shetty: A Visionary Technology Leader with a Global Impact
Meet Ratish Shetty, Consulting CTO at OneClickSupport, a tech industry luminary with 16 years of international experience. Formerly at Maersk Tankers, Sulzer, MSCI, and Tata Consultancy Services, Ratish blends technical mastery with strategic insight. His roles include Head of Business Partnering at Maersk Tankers and Head of Operations Applications at Sulzer. A visionary leader, Ratish excels in portfolio strategy, IT service management, and project delivery. His achievements span seamless SAP integration, GDPR compliance, and adept stakeholder management. As OneClickSupport's Consulting CTO, Ratish drives technological excellence, innovation, and sustainable growth, shaping the future of the company and the tech industry.
The Core Objective: Elevating Customer Assurance
At the heart of their enterprise lies a simple yet profound objective: to provide comprehensive protection for house hold consumer electronics and digital devices, ensuring that customers can use their gadgets with peace of mind. Their extended warranty and accidental damage coverage plans have been meticulously designed to cover a wide array of devices, from smartphones and tablets to laptops and gaming consoles.
A Customer-Centric Approach: Free Pickup & Drop, No Additional Charges
What sets OneClickSupport venture apart is their unwavering commitment to customer satisfaction. Understanding the inconvenience that device repairs can cause, they offer free pickup and drop services, eliminating the hassle of visiting service centers. Moreover, their transparent policies mean that customers do not face any additional charges during the repair or replacement process. This commitment to simplicity and honesty has garnered them a loyal customer base.
Insustry 1st NO Claim Bonus introduced by OneClickSupport for their customer*(Customer gets additional months if no claim been raised during the period) or get 25% off on next plan purchase.
Rapid Expansion and Strategic Alliances: A Testament to Success
In a mere two months since its launch, the company has achieved a remarkable feat by appointing over 150+ dealers. This rapid expansion is a testament to the quality of their services and the trust they have instilled in both customers and partners alike. Furthermore, their strategic decision to go live on Amazon has not only enhanced their reach but has also facilitated a seamless customer experience, making it convenient for users to avail their services. Also Compnay has their own website oneclicksupport.in where customer can directly purchase their plan. With Dealer have mobil application to instently update the details of Customers
Geographical Reach and Future Plans: A Glimpse into Tomorrow
Currently operational in Maharashtra, Gujarat, Kerala, Calcutta, and APTG, Sarvesh Kapoor and Piyush Gadhire have set their sights on further geographical expansion. Their vision involves reaching 1000+ Retailers in financial year 23-24 with covering major cites every corner of the country, ensuring that every digital device user can benefit from their services. By constantly evolving and adapting to the ever-changing tech landscape, they plan to introduce innovative coverage plans tailored to emerging technologies, such as wearables and smart home devices.
Looking Beyond: Innovation and Sustainability
In the dynamic tech industry, innovation is key to sustained success. Sarvesh Kapoor and Piyush Gadhire's company is not just limited to providing warranty services; they are actively investing in research and development. With a dedicated team of experts, they are working on incorporating cutting-edge technologies like AI-driven diagnostics and predictive maintenance, ensuring that devices are not just repaired but also optimized for better performance.
Conclusion: A Future of Trust and Reliability
Sarvesh Kapoor and Piyush Gadhire's venture stands as a beacon of trust in the digital age. Their customer-centric approach, rapid expansion, and focus on innovation have paved the way for a future where device users can navigate the tech landscape with confidence. As they continue to evolve and expand their services, one thing remains constant – their unwavering commitment to enhancing customer experience, making them the go-to choice for digital device protection. In the years to come, their journey promises not just protection for devices but also empowerment for users, ensuring that the digital revolution is accompanied by trust, reliability, and peace of mind.