Aditri Singh, a new talent in Indian Entertainment Industry Making Waves in bollywood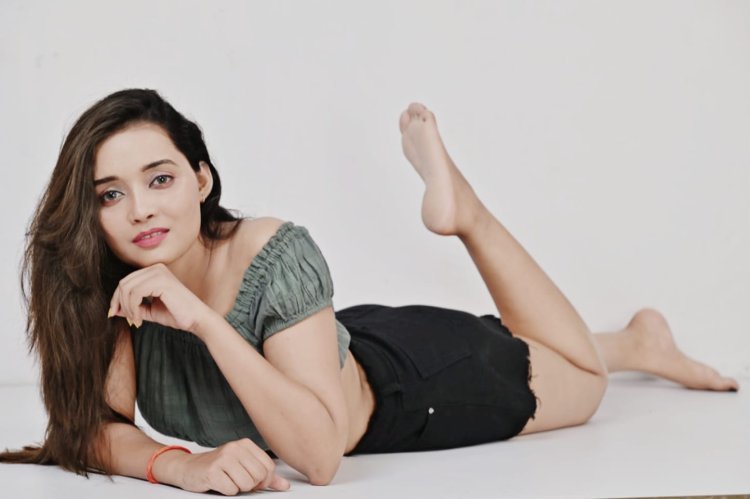 Aditri Singh, a young and promising actress and model, is rapidly establishing herself as a prominent figure in the world of Indian entertainment. With her exceptional skills and captivating appearance, she has become a well-known name in the industry, leaving a lasting impression on audiences.
Aditri possesses striking physical attributes, standing tall at 170 cm (5'7") and weighing 57 kg (126 pounds). Her figure measurements of 34B/26/35 complement her alluring brown eyes and dark brown hair, enhancing her overall beauty.
Having completed her schooling at Vidhya Mandir, Aditri went on to pursue her graduation at Invertis College. Despite originating from a small town, she harboured an innate passion for acting and modelling, which propelled her towards the entertainment industry. She has already showcased her talent in two music videos and had a minor role in the Bollywood film "Gunjan Saxena," alongside Janhvi Kapoor.
With her unwavering dedication and exceptional talent, Aditri has already secured contracts for two additional music videos and a short film with various production houses. She remains resolute in leaving an indelible mark in Bollywood and tirelessly works towards achieving her ambitions.
Outside of her career, Aditri indulges in a range of interests. She finds joy in theatre and has actively participated in numerous plays. Additionally, she possesses impressive dancing skills and finds leisure in playing badminton. Her multifaceted personality finds balance and harmony, mirroring her zodiac sign, Libra.
Aditri takes immense pride in her Hindu heritage and embraces her Indian roots wholeheartedly. She values her family deeply and has shared a close bond with her parents, B.R. Gangwar and Shanti Gangwar, who have been unwavering pillars of support throughout her journey.
Aditri Singh is a rising luminary in the Indian entertainment industry, and her talent and allure are destined to lead her to great heights. Her diligence, commitment, and love for her craft have already garnered recognition within the industry. We extend our best wishes for her future endeavours and eagerly anticipate witnessing her continued brilliance in the realm of entertainment.